Our Foundation
The My First Bicycle Foundation is a registered Canadian charity established in 2014. We began as a foundation that helped financially disadvantaged kids play hockey. We have now transitioned to donating bicycles to under privileged children across Canada.
Our foundation believes that all youth should enjoy the benefits of having their own bicycle and the freedom a bicycle can provide. Physical activity and sports give kids an extra opportunity to grow and develop physically and mentally while building character, confidence, and relationships.
Bicycles for Youth
My First Bicycle's mission is to help financially disadvantaged kids own a bicycle by donating a package consisting of a bicycle, helmet and lock. We are dedicated to improving participation and inclusivity in cycling for Canadian youth. Through fundraising initiatives and community partnerships, we strive to make an impact in the lives of children and communities across Canada.
Hop On Canada
My First Bicycle is very excited to partner with Cycling Canada and their HopOn Program. This is a natural fit with the HopOn national grassroots program which aims to make cycling more accessible to all kids across Canada. Together we have an incredible opportunity to provide bikes to kids that take the HopOn program that might not have a bicycle, we can help get more kids on bikes and that's our goal.
Our Dedicated Team
Mr. Smith is a co-founder of DCBank and is the President and Chief Executive Officer. Mr. Smith is an entrepreneur with more than 30 years of experience in operating, financing, growing and managing large scale international financial services businesses. Mr. Smith was the President, Chief Executive Officer, Director and co-founder of DirectCash Payments Inc., a publicly traded financial services company with operations in Canada, Australia, the United Kingdom, New Zealand and Mexico. Mr. Smith has extensive experience in business valuation, the public equity and debt capital markets. Mr. Smith has sourced, negotiated, financed, and integrated numerous acquisitions in Canada and internationally. In 2013, Mr. Smith was honoured as Industry Person of the Year – Prepaid & Payments by Payments eXchange, and in 2005, he was the recipient of the Ernst & Young Entrepreneur of the Year (Prairies Region).
Ms. Anderson is the President and Chief Executive Officer of Cannonball Capital Inc., which has investments in venture companies, private and public equities as well as commercial real estate. Ms. Anderson is a co-founder, as well as the previous President and CEO, of DC Bank. After practicing corporate and commercial law for ten years, she co-founded DirectCash Payments Inc., a publicly-traded financial services company. DirectCash Payments grew organically and through acquisition to be the second-largest ATM company in the world. Ms. Anderson is on the President's Council at the University of Alberta and is a director of Revalesio Corporation. She is also on the Board of Lace 'Em Up Foundation for Kids, a registered charity. In 2010, Ms. Anderson received an Alumni Honour Award from the University of Alberta. Ms. Anderson was also honoured as one of the "most powerful women" in Canada by the Women's Executive Network in 2010. She was the recipient of the Ernst & Young Entrepreneur of the Year (Prairies Region) award in 2005. Ms. Anderson graduated with distinction with a commerce degree from the University of Calgary in 1984 and in 1988 obtained a law degree from the University of Alberta.
Mr. McCallum has held numerous leadership roles providing a broad range of business experience for both retail and digital channels nationally. Mr. McCallum led all aspects of the H&R Block Do-It-Yourself Tax Software business including product development, as well as acquisition and strategy. He led the development and growth of new and existing products and services through 1,100 retail locations and the digital channel. He has also led the development of strategic partners - RBC, Yodlee, CIBC, National Bank, including management of national accounts for Loblaws, Sears, HBC and Walmart. Mr. McCallum worked internationally, responsible for implementation of new growth opportunities in both the United Kingdom (Barclays Bank) and Australia (GE Capital). He has also been involved in the cycling community both locally and nationally through club and team sponsorships, and the founder of one of Canada's most successful pro cycling teams H&R Block Pro Cycling Team.
Atlantis Financial Corp. ("Atlantis") is a private business in Calgary focused on investments in the financial services sector. Atlantis has generously agreed to provide a five year funding commitment to My First Bicycle.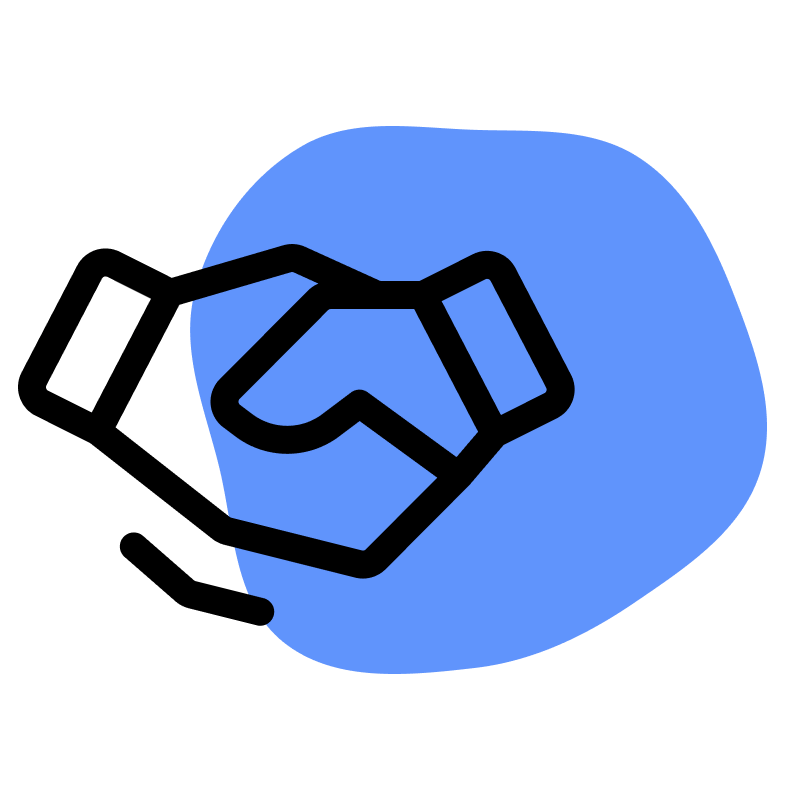 Interested in Partnering?
The My First Bicycle Foundation is always striving to find partners to help grow our initiative. Please contact us for any inquiries.